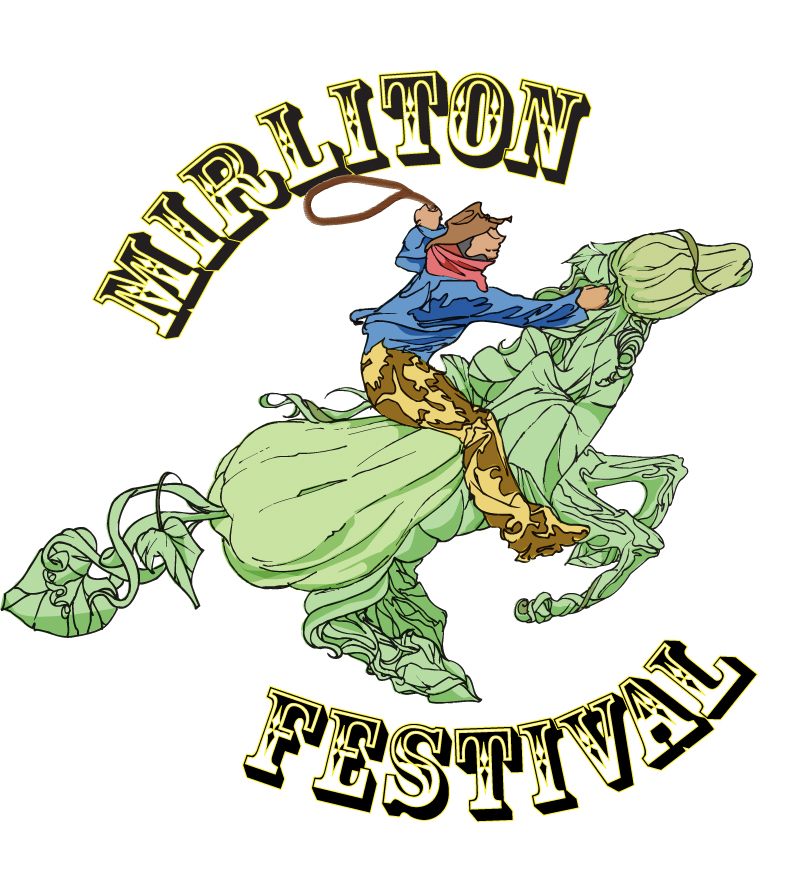 Bywater's signature Mirliton Festival began in 1989 as a small neighborhood party: Residents celebrated the completion of the annual Bywater Home Tour with a potluck dinner. Friends and neighbors converged on Bud Rip's bar at Piety & Burgundy streets with casserole dishes full of homemade delights. Several of the entrees were made from mirlitons, the local vegetable that is as unusual and beloved as Bywater. Someone (his or her name now lost in the haze of time) joked about the abundance of mirliton dishes. "Hey," said the unwitting prophet, "We should host a festival! Louisiana has festivals for everything, so why not mirlitons?" Thus, the Bywater Mirliton Festival was born.
The following year, 1990, then-Bywater Neighborhood Association president Dixy Robillard took the lead in organizing the New Orleans festival in Mickey Markey Park. Jackie Clarkson, serving her first City Council term, was a prominent visitor. Councilwoman Clarkson was instrumental in getting funding for the park's playground equipment. New Orleans music was supplied by the Francis T. Nicholls (now Frederick Douglass) marching band.
The Bywater Mirliton Festival soon grew in size and scope, thanks to the event planning expertise of Bywater residents Sally and Philip Cobb. After an unfortunate cancellation due to Hurricane Katrina in 2005, the New Orleans festival resumed its happy history in 2006 under the guidance of organizers Miwako Hattori and Stephanie Easley. This year's Bywater Mirliton Festival was chaired by Chris Lorenzen, with help from a committee of dedicated volunteers.
Over the festival's 22-year history, one thing has remained the same: the Bywater Mirliton Festival continues to showcase great music, food, and local art.