Art for Art's Sake
Saturday, October 5, 2013 6:00 PM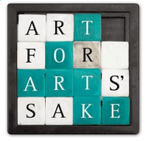 Art for Arts' Sake is an annual tradition that heralds the opening of New Orleans' exciting art season, with hundreds of fabulous galleries and shops open on Julia Street, the historic Warehouse Arts District and Magazine Street.
Dress code for the event is casual to chic, and comfortable walking shoes are recommended.
Galleries are open from 6pm to 9pm, and the Contemporary Arts Center party is open from 6 pm to midnight.
Category:
Tags: art for arts sake, art for arts sake 2013, new orleans art, new orleans festivals
You might also like