Tales of the Cocktail 2013
Saturday, July 20, 2013 12:00 AM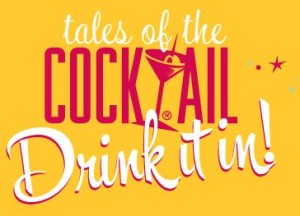 Don't miss Tales of the Cocktail, a five-day festival celebrating the cocktails, cuisine and culture of New Orleans, July 17-21, 2013.
Famous drinks such as the Ramos Gin Fizz, the Sazerac, the Hurricane, the Hand Grenade, and many others arose from the creativity and imagination of New Orleans bartenders. The industry's most influential spirit lovers and bartenders from around the world will drink in cocktail history and culture at Tales of the Cocktail 2013.
Tales of the Cocktail 2013 features a schedule of educational seminars, tasting rooms, Spirited Awards, Spirited Dinners, bartending competitions, and more.
Hotel Monteleone is proud to serve as the official host hotel of Tales of the Cocktail 2013.  Be sure to book your Tales of the Cocktail hotel stay with Hotel Monteleone!
Event dates:
Wednesday, July 17, 2013
Thursday, July 18, 2013
Friday, July 19, 2013
Saturday, July 20, 2013
Sunday, July 21, 2013
Category:
Tags: Carousel Bar, carousel bar and lounge, hotel monteleone, new orleans bars, new orleans bartenders, new orleans cocktails, new orleans drinks, tales of the cocktail
You might also like