Voodoo Music Experience 2013
Friday, November 1, 2013 12:00 AM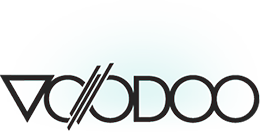 Voodoo Music Experience has taken over New Orleans on Halloween weekend since 1999, bringing a compelling line-up of live music, art installations, local craft vendors, and more.
The music line-up will be announced soon.  Tickets are available for day or weekend passes, with VIP upgrade available.  The event also now hosts on-site camping options for attendees.
Visit the Voodoo Music Experience official site to buy tickets and get more information on the event.
Event Dates:
Friday, November 1, 2013
Saturday, November 2, 2013
Sunday, November 3, 2013
Category:
Tags: family-friendly, new orleans festivals, new orleans food, new orleans live music, new orleans music, voodoo experience, voodoo experience 2013, voodoo experience new orleans, voodoo music arts experience, voodoo music experience, voodoo music experience 2013
You might also like