Whitney White Linen Night 2013
Saturday, August 3, 2013 6:00 PM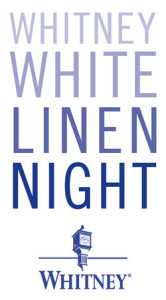 New Orleans Arts District celebrates Whitney White Linen Night on August 3, 2013.
Break out your favorite white linen clothing and beat the summer heat with live New Orleans music, and event proceeds benefit the New Orleans Contemporary Arts Center.
The annual block party takes place along Julia Street (300-600 blocks) and throughout the New Orleans Arts District.  The event features art and the best of New Orleans cuisine and cocktails.
The Contemporary Arts Center at 900 Camp Street hosts the official Whitney White Linen Night After-Party.
Don't miss Whitney White Linen Night 2013!
Category:
Tags: new orleans festivals, new orleans food, new orleans live music, new orleans music, white linen night, whitney white linen night, whitney white linen night 2013
You might also like