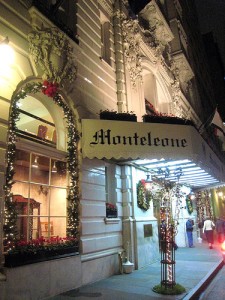 The French Quarter and the Hotel Monteleone have been very close friends since the beginning of this historic city. The Hotel Monteleone is one of the last, great family owned and operated hotels in the city. Since 1886, four generations of Monteleones have dedicated themselves to making their hotel what it was, and still is, a sparkling jewel in the heart of the French Quarter.
The Hotel Monteleone is the perfect place to start your tour of the French Quarter. A good amount of history of the French Quarter comes from the Hotel Monteleone or in close vicinity. The Hotel offers an amazing walking history tour of the building, including a  haunted history tour. They can also help you schedule a walking tour of the French Quarter if you desire. If you plan to visit the city to learn about its history, the Hotel Monteleone will put you in the middle of everything.
To book a room just use the Booking widget on the left of the screen. You will be directed to our booking system. You can also make a reservation by clicking here.