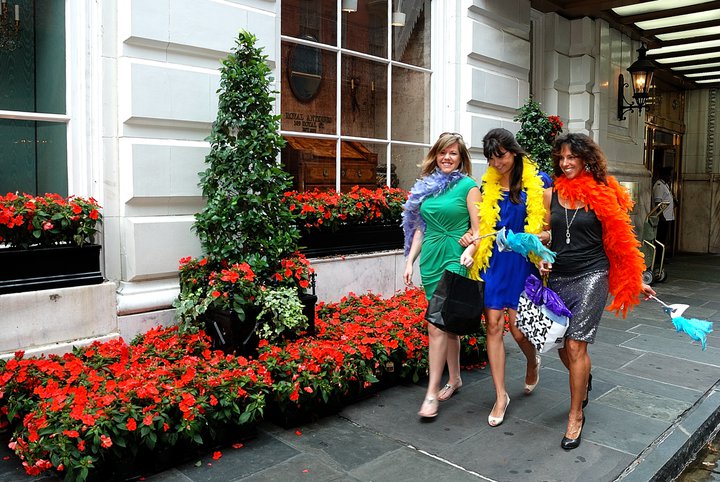 Make Hotel Monteleone your destination for your getaway with the girls!
Excellently located just one block from Bourbon Street, you and your girlfriends need only step outside to everything New Orleans has to offer. The Hotel Monteleone is steps away from some of the most renowned restaurants in the country.
If you're joining us to relax in the Big Easy then our amenities are sure to cater to your every whim. From our luxurious on-site Spa Aria, to our gorgeous heated rooftop pool with bar, The Hotel Monteleone is sure to satisfy every aspect of your Girlfriend Getaway!
Hotel Monteleone's Girlfriend Getaway Package
January 1 – December 31, 2012
Grab your best friend and head to the Big Easy for a well deserved trip that includes plenty of good times and relaxation.
Girlfriend Getaway Features:
Welcome Cocktail in our famous Carousel Bar
New Orleans Original Cocktail Tour (walking tour)
60 Minute Massage: includes a combination of Swedish, Relaxation and Deep Tissue Massage, tailored to your needs.
To take advantage of the Girlfriend Getaway offer, simply reserve any two nights and select the corresponding Themed Package option after you select your room type on the reservation screen.
Above features are $139 per person (not including accomodation). A two night minimum stay must be added. 14 day advance purchase required.

*Package is not available during special events such as Mardi Gras, Jazz Fest, etc.
For reservations and information call 800-535-9595, Fax 504-528-1019;