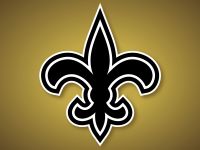 The New Orleans Saints go together like Red Beans and Rice or French Bread and Roast Beef. The Hotel Monteleone and the New Orleans Saints gave away tickets and hotel rooms to whomever signed up on our website here and over 3,000 people participated. The comments where great. Check them out here!
If you are planning to make a playoff game or you just want to be next door in the French Quarter for the pre and post game celebrations then there is no better place to call home than the Hotel Monteleone. Not only is the Hotel the oldest family run Hotel in the city but the Hotel Monteleone is huge fans of the Saints. I mean just look at the colors of the website. Who Dat!
To book a room just use the Booking widget on the left of the screen. You will be directed to our booking system. You can also make a reservation by clicking here.