Start New Traditions this Holiday Season at Hotel Monteleone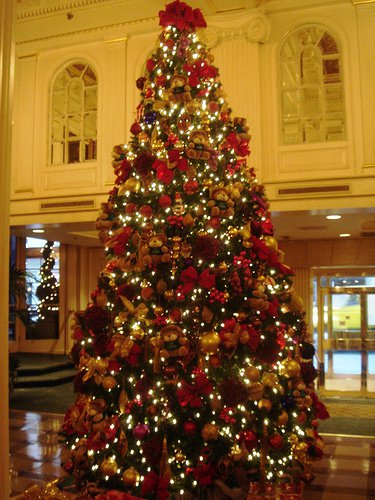 Hotel Monteleone invites you to spend this holiday season with us, put up your feet and relax as we show you how Christmas is done – New Orleans style!
Take advantage of our low Papa Noel special with discounts of 20% discounts from 20% off weekdays and 15% off weekends* valid from 11/18/12 – 12/27/12. Click Book Now to take advantage of this great offer.

Christmas is always a magical time of year, especially in New Orleans. This year in celebration of the Holidays, The Hotel Monteleone has a magical calendar of events planned.
November 28 – December 19 – School Choirs Perform in Hotel Lobby
Monday through Friday, New Orleans area school choirs will fill the lobby of the Hotel Monteleone with the sounds of the season. Guests and passersby are in for a treat as they listen to some of their favorite Christmas carols. Choir performances are scheduled between 10:00 a.m. – 12:30 p.m.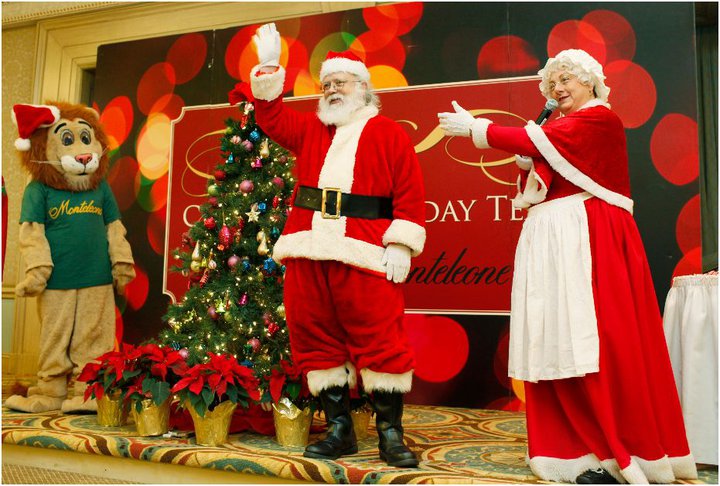 Saturday December 15 – Monte the Lion's Childrens Holiday Party
Celebrate the holidays with some of the season's favorite characters including Santa, Rudolph, Frosty the Snowman and Santa's elves. Children will listen to classic Christmas tales read by Mrs. Claus and will enjoy savory treats, games and caroling as a trumpeter will lead special guests in a musical parade. Take a photo with Santa and meet Mrs. Claus and the elves, and Monte the Lion will close the event by presenting each of his new friends with a stuffed Monte animal to forever remind them of this magical event.
Click here to find out more about this year's Children's Holiday Party
Reveillon Dinners at Criollo Restaurant
Join us for a holiday feast as we celebrate this longest of New Orleans traditions, the réveillon dinner. Our 5 course menu includes dishes with a seasonal twist such as Smoked Quail Risotto served with Caramelized Cranberries, Sunny–Up Quail Eggs and Smoked Olive Oil and Coriander Crusted Lamb T –Bone with Seared Foie Gras, Spiced Chestnuts and Port Wine Reduction.
View the entire reveillon menu
The Réveillon Dinner will be served in Criollo from December 1-23. To make reservations, please call (504) 681-4444 or visit http://www.criollonola.com.
* Subject to Availability