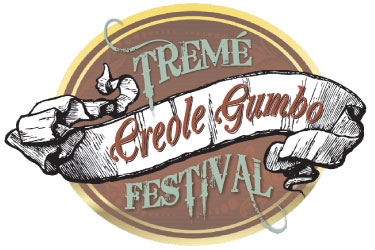 Few things satisfy the palate more than a bowl of steaming hot, spicy hot Creole gumbo, and nowhere is there a better place to celebrate it than in Treme, believed to be the oldest neighborhood of free African Americans in the United States.
Ground Zero for the New Orleans food and fun is Congo Square and Louis Armstrong Park, in the neighborhood now widely known from the HBO hit series "Treme." Hosted by the New Orleans Jazz & Heritage Festival and Foundation, the Creole Gumbo Fest is a celebration of all things that make New Orleans unique: its food, its music, its art and its ambience that draws millions of visitors from all over the world every year.
Admission to this two-day New Orleans festival is free.
The highlight of the Treme Creole Gumbo Festival, in addition to the gumbo of its theme, is the great traditional New Orleans jazz performed by its world-renowned New Orleans brass bands. Ten of them will be performing over the two days of the festival, five on each day. The schedule is as follows:
Saturday, Nov. 10
•11:00 am to 12:15 pm: Pocket Aces Brass Band
•12:45 pm to 2:00 pm: Lagniappe Brass Band
•2:30 pm to 3:45 pm: Hot 8 Brass Band
•4:15 pm to 5:30 pm: Soul Rebels Brass Band
•6:00 pm to 7:15 pm: Dirty Dozen Brass Band
Sunday, Nov. 11
•11:00 am to 12:15 pm: Baby Boys Brass Band
•12:45 pm to 2:00 pm: To Be Continued Brass Band
•2:30 pm to 3:45 pm: Free Agents Brass Band
•4:15 pm to 5:30 pm: Pinettes Brass Band
•6:00 pm to 7:15 pm: Stooges Brass Band
In addition, you'll discover some of the best gumbo cooking to be found in the region. Representing the cultural mix of New Orleans cuisine, gumbo is a type of soup that is a signature dish at many of the city's great restaurants, several of which always maintain a presence at the festival. The ingredients of gumbo vary from one cook to another but basic elements may include okra, chicken, sausage (including spicy andouille), shrimp, crab, crawfish, oysters and other types of seafood and fish. It is traditionally served with white rice and should be at least mildly spicy. The sign of a good gumbo is, when you bite into it, it should bite back!
Other signature New Orleans food may be served at the festival as well, including macaroni and cheese, shrimp and grits, fried catfish and – for dessert – bread pudding and banana bread pudding with rum sauce.
In between dancing and eating, be sure to check out the large arts market that will be on the premises. This is your great chance to stock up on local, handmade art, jewelry and crafts before the holiday shopping rush.
For more information about the festival, contact the New Orleans Jazz & Heritage Foundation at (504) 558-6100 or visit the Treme Creole Gumbo Festival website.