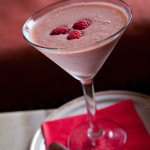 What could be more romantic than celebrating Valentine's Day in New Orleans? This romantic holiday is just around the corner, and what better way to celebrate than with a romantic French Quarter getaway? Not only is Hotel Monteleone the perfect location for all things New Orleans, our French Quarter hotel offers an elegant romance found nowhere else. We're the perfect place for New Orleans locals to bring their special someone for the evening and we also make the perfect Valentine's Day getaway for visitors. You can stay with us for the evening or book a weekend getaway for an extra special celebration.
Valentine's Day: Stay, Dine and Dance
You can plan an incredibly romantic Valentine's Day celebration without even leaving Hotel Monteleone. Book a stay at Hotel Monteleone, plan a romantic Valentine's Day dinner in Criollo Restaurant and head right into the Carousel Bar for live music and cocktails! All this just right inside Hotel Monteleone! Just walk right up to your luxurious room when you're done.
A Romantic Valentine's Day Getaway in New Orleans
Hotel Monteleone is the perfect place to celebrate Valentine's Day in New Orleans. Whether you stay for the night or enjoy a weekend with us, you'll love the romantic activities available right here inside our French Quarter hotel. You'll also love all there is to do in the New Orleans French Quarter! From window shopping on Royal Street to a carriage ride with your loved one, our New Orleans hotel is the perfect place to celebrate Valentine's Day.