Here in New Orleans, we do things a little differently than the rest of the country. Even Easter is an excuse for festivities, family and friends.
Planning a visit to our French Quarter neighborhood this Easter weekend? Here are 3 ways to celebrate Easter in New Orleans:
1. Watch the Crescent City Classic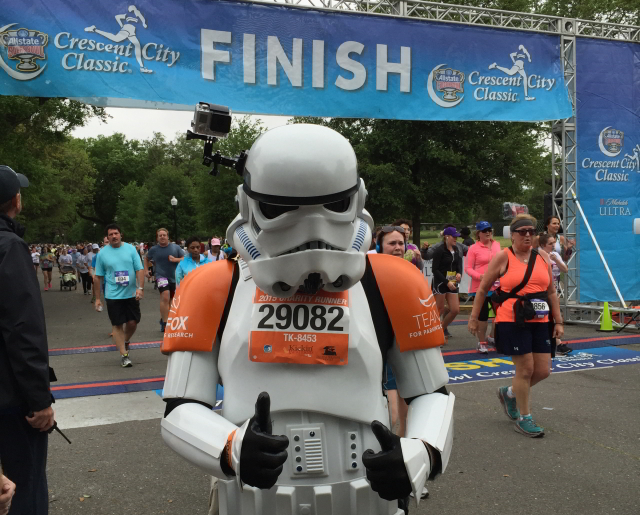 The Crescent City Classic 10K is an Easter weekend tradition in New Orleans that dates back to 1979. Every year, it draws more than 20,000 to downtown New Orleans.
While the race features plenty of competitive runners from all over the world, there is also a fun charitable element to the race. The "Run For It" Program partners with local charities with a goal to raise $1 million annually for local programs. Many of the charity runners take a festive approach to their race-day attire, donning tutus and costumes to run. In past years, charity runners in Star Wars costumes from the local 501st Legion garrison have been spotted.
2. Enjoy an Easter Parade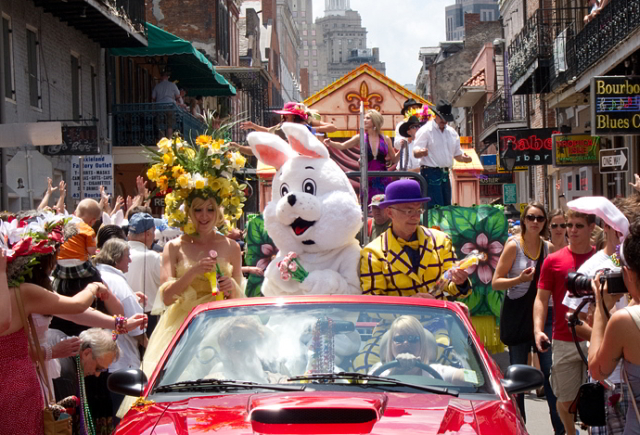 When you stay at our French Quarter hotel, you'll be in the heart of the action for Easter Sunday. That's because 3 different groups parade annually through our downtown New Orleans neighborhood.
The Historic French Quarter Easter Parade rolls from Antoine's Restaurant at 9:45 a.m. on Sunday, April 16, 2017 to St. Louis Cathedral for 11:00 a.m. Mass. Participants typically feature mule-drawn carriages and classic convertible cars, with riders passing out trinkets like stuffed Easter bunnies to children along the parade route.
Later, around 1:00 p.m. the Chris Owens French Quarter Easter Parade starts at the corner of Canal and Bourbon streets. The local entertainer hosts a colorful procession of brass bands, dance groups, and more.
Finally, the Gay Easter Parade rolls through the French Quarter starting around 4:30 p.m. with local members of the LGBT community showing off their Easter Sunday finest.
3. Have Sunday Easter Brunch at Criollo Restaurant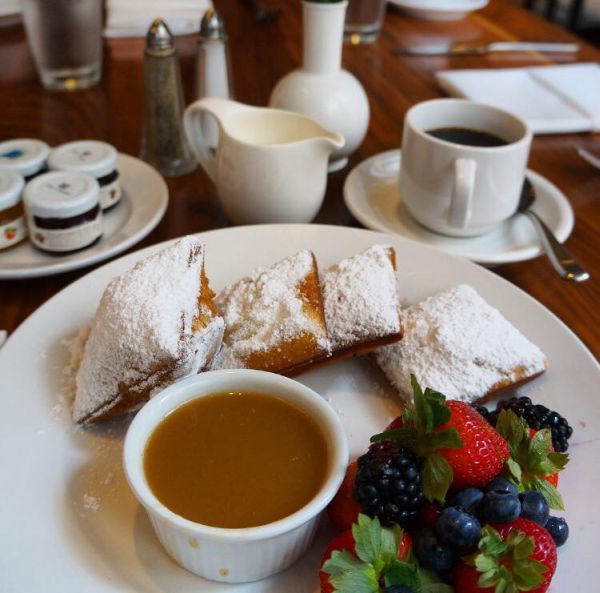 Every family has Easter traditions, and we would love for you to make our onsite restaurant, Criollo, part of yours. It offers a perfect opportunity for guests craving an elegant Easter brunch before or after watching the parades.
Our Daily "Benedict" specials are a perfect way to start your day. Sunday's option, the Southern Benedict, is a crowd favorite. It features a Southern buttermilk biscuit, locally made Chisesi ham, poached egg, and hollandaise sauce for a hearty meal that can't be beaten. Other New Orleans-inspired breakfast choices include our Eggs Tchoupitoulas with two basted eggs, boudin blanc, fried green tomato, and buttermilk biscuit, or our New Orleans Beignets with praline sauce and strawberries.
If you prefer the lunch side of brunch, you'll love our Open Face Gulf Coast Fish Sandwich, featuring Brazilian cheese bread, peach & red onion slaw, and tarragon mayonnaise. Lunch at Criollo is a seafood lover's delight, and the Jumbo Lump Crabcakes or Pan Seared Diver Scallops offer a delicious start to your day.
We hope to see you for brunch at Criollo soon.
Whether you're spending all of Easter weekend with us or just planning to stop by The Carousel Bar & Lounge for a Bloody Mary during parade breaks, we hope to see you soon!
Planning to dine at Criollo on Easter Sunday? Be sure to reserve your table today!