We have our share of famous folks with a New Orleans connection. William Faulkner, Stephen Ambrose, Harry Connick Jr., Tennessee Williams Reese Witherspoon: they all have NOLA roots in one way or another (and some of them have roots that intertwine with our very own hotel). But our most famous son is Louis Armstrong, the iconic musician, actor, and lasting cultural icon who was born and raised in New Orleans. And is it any surprise we have a whole festival dedicated to Louis, aka Satchmo? Satchmo SummerFest happens from July 31 -Aug. 2 with plenty of events going on near our hotel.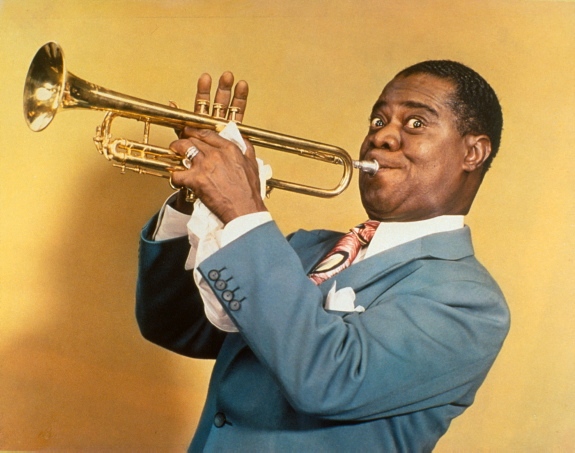 Music
More than 100 artists on two stages will perform, with a focus on local brass bands as well as jazz performers both contemporary and traditional. There's also an educational component: you can learn to swing dance for free with twice-daily lessons at the Cornet Chop Suey Stage on Friday, Saturday, and Sunday from 11:45 a.m. – 12:15 p.m. and 3 p.m. – 3:30 p.m. 
On Friday, July 31, you can see bands and performers like Ellis Marsalis, Dirty Dozen Brass Band, Preservation Hall Brass Band, Deacon John, and Donald Harrison's All Star Louis Armstrong Tribute.
On Saturday, August 1, listen for the sounds of The Ella and Louis Tribute Band, Treme Brass Band, Charmaine Neville, and Bill Summers, among many others.
Sunday, August 2, marks the last day of the festival, when our very own songbird Robin Barnes (she performs at the Carousel Bar & Lounge) takes the stage, as does local favorite Kermit Ruffins.  
Food

Chow down on a variety of options that showcase the best of New Orleans festival food. Red beans and rice, crawfish bread, fish beignets, and po-boys are just a few of the many dishes to choose from; wash it all down with a tropical mango daiquiri. 
Special Exhibits

If you're craving a little history to go with your music and food, you can check out several special events happening in tandem with the festival. The Old U.S. Mint has a new exhibit called "Satchmo: His Life in New Orleans" that hones in on Armstrong's early years and his continued connection to the city. On Friday at noon on the third floor of the Mint, interested visitors can hear a lecture dedicated to "Musical First Responders," the people who worked hard to maintain and resurrection the music culture in New Orleans following Hurricane Katrina. 
Getting There
The two stages, food, and special events are all set up near the Old U.S. Mint adjacent to the French Market on Decatur Street. It's a quick and scenic walk from our hotel past scenic spots like Jackson Square. Enjoy!