New Orleans is heralded as the birthplace of jazz and is renowned for being a top-notch music city. To help you find the rhythm, we've listed a few of the fantastic venues to view live music in the Crescent City.
Our list is by no means comprehensive, but read on for our beginner's guide to music venues in the French Quarter – all of which are just steps away from the Hotel Monteleone!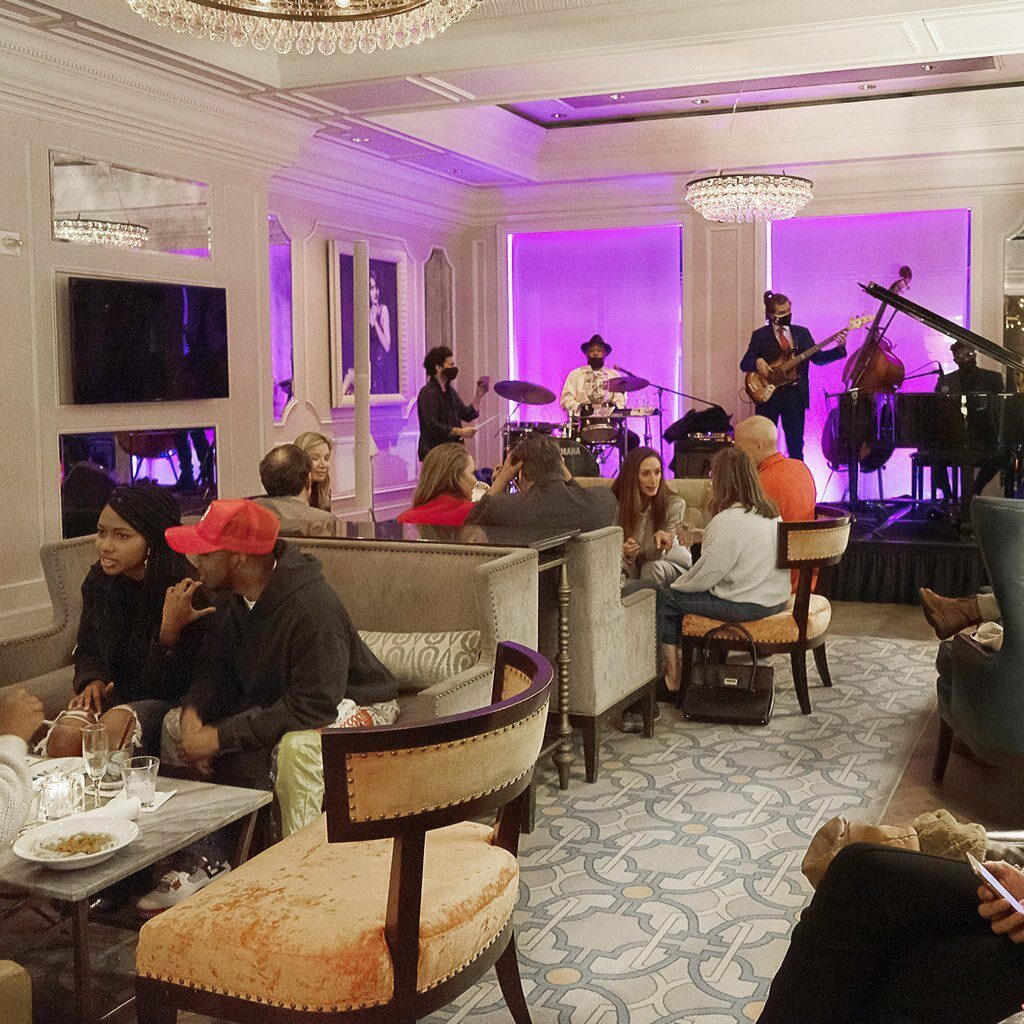 The Carousel Bar & Lounge
We'll start close to home with the Carousel Bar & Lounge. In addition to being a world-famous cocktail bar, the Carousel Bar has an events calendar chock full of fantastic musicians. You can grab a drink, take a seat and catch talented local artists onstage every weekend.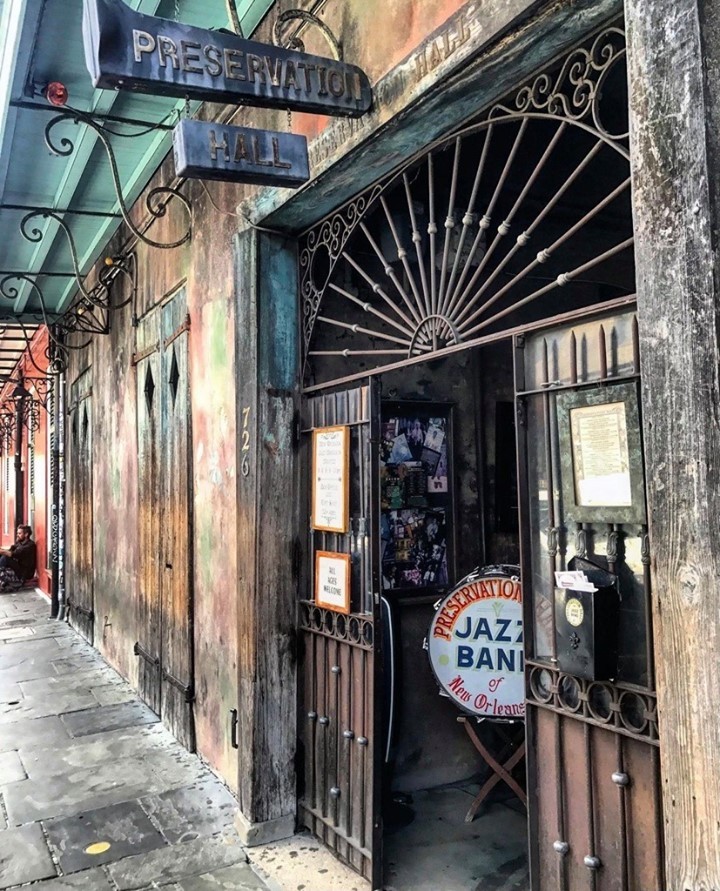 Preservation Hall
New Orleans' Preservation Hall was established in 1961 in honor of traditional New Orleans jazz. Located in the heart of the French Quarter on St. Peter Street, this historic spot presents intimate jazz concerts and is a staple of the local music scene. With shows 350 nights a year, it's a must-visit for any music fan looking for a special performance!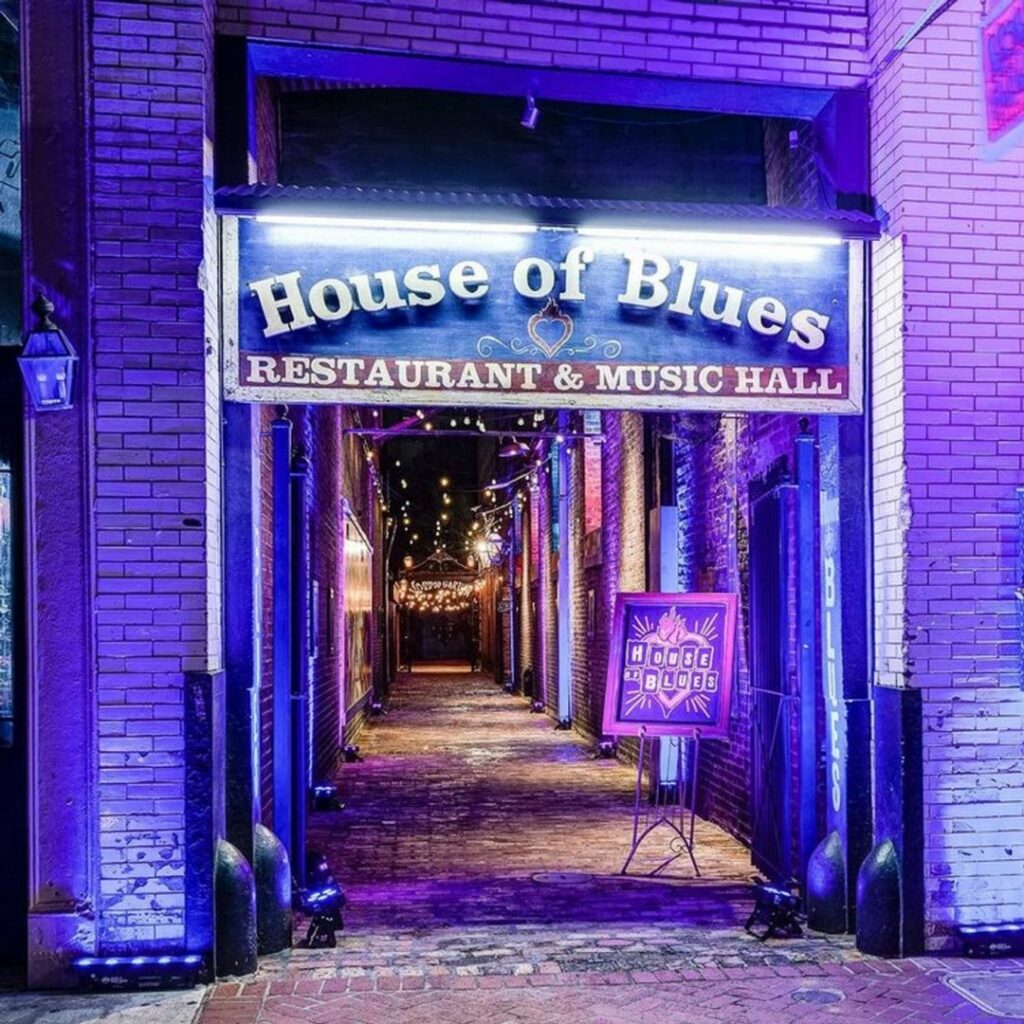 House of Blues
Located at 225 Decatur Street, the House of Blues is one of the most popular music venues in New Orleans. It frequently showcases the world's best performance artists and includes a restaurant and bar, making it a perfect spot to spend an evening. The House of Blues is also famous for its Gospel Brunch, where you can indulge in an all-you-can-eat brunch buffet while listening to live Gospel music.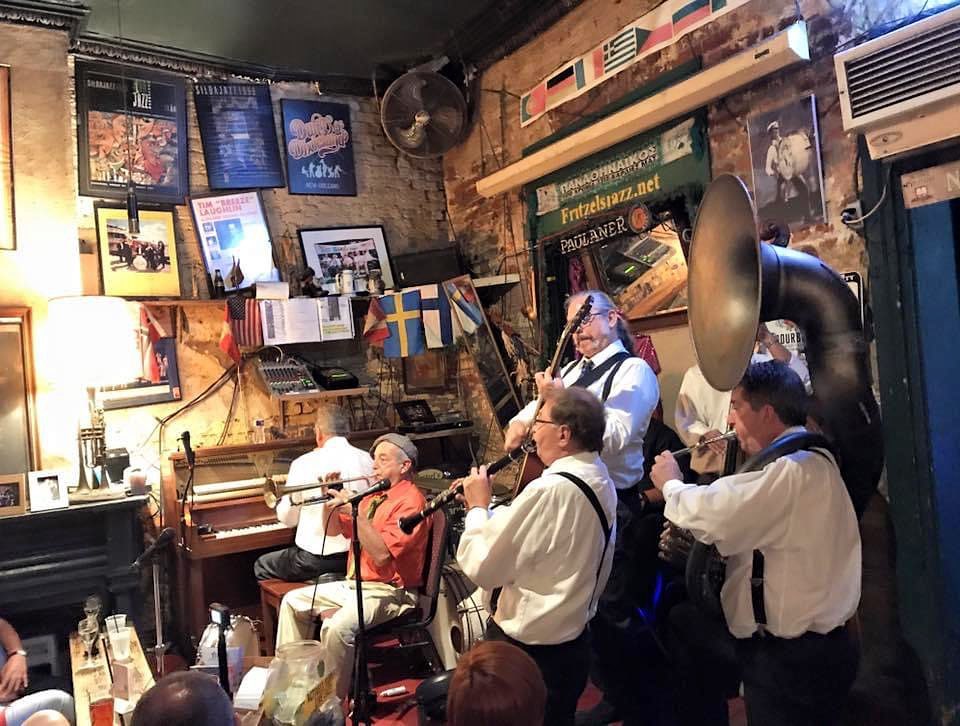 Fritzel's European Jazz Pub
Fritzel's is located in a historic 1831 building at 733 Bourbon Street. It's known as a popular location for jazz traditionalists and the perfect place to catch local New Orleans talents live onstage. You can watch a rotating lineup of masterful players perform nearly every night of the week.
New Orleans is Playing Your Song – Book Your Stay Today!
There are so many fantastic locations to see live music in the French Quarter and these spots are just the start. Book your stay at Hotel Monteleone, put on your dancing shoes and experience the incredible music that New Orleans has to offer!