Hotel Monteleone has been a French Quarter landmark since 1886. Due to its inspiring location and reputation as a New Orleans institution, a variety of influential American authors came to know Hotel Monteleone as a home away from home. Over the years, the Monteleone has developed a rich literary history.
Many of these authors — writers who frequented our hotel, wrote about our hotel, or both — helped to shape and define the spirit of American literature. And out of respect and appreciation, we developed Literary Suites that feature decor in the style of these literary icons.
Read on to learn about these one-of-a-kind accommodations.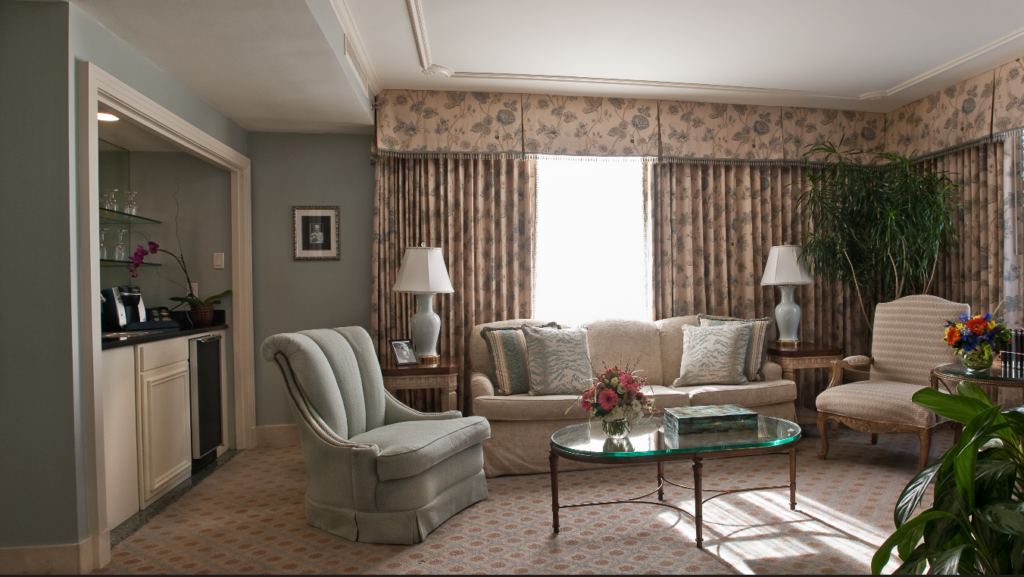 William Faulkner Suite
William Faulkner is considered one of the most important writers in American history. He was born in Mississippi, and most of his novels take place in the South. He received the Nobel Prize in Literature in 1949. His notable works include The Sound and the Fury, As I Lay Dying, and Absalom, Absalom!, among many others.
Faulker fell in love with Hotel Monteleone in 1951, when he visited New Orleans to receive the French Legion of Honor Award.
The William Faulkner Suite offers a luxurious bedroom with two double beds, as well as a beautiful parlor area designed to accommodate 10-15 people for hospitality. It also offers a built-in wet bar, refrigerator, and ice maker.
Truman Capote Suite
Truman Capote was fond of telling the press that he was born inside Hotel Monteleone. In fact, the Hotel assisted his mother with transportation to Touro Hospital, where he was born. Overlooking the French Quarter, this beautifully appointed room reflects Capote's personality — sophisticated and enchanting.
The one-bedroom suite offers a king-sized bed, a comfortable parlor, a marble & granite bathroom, and much more.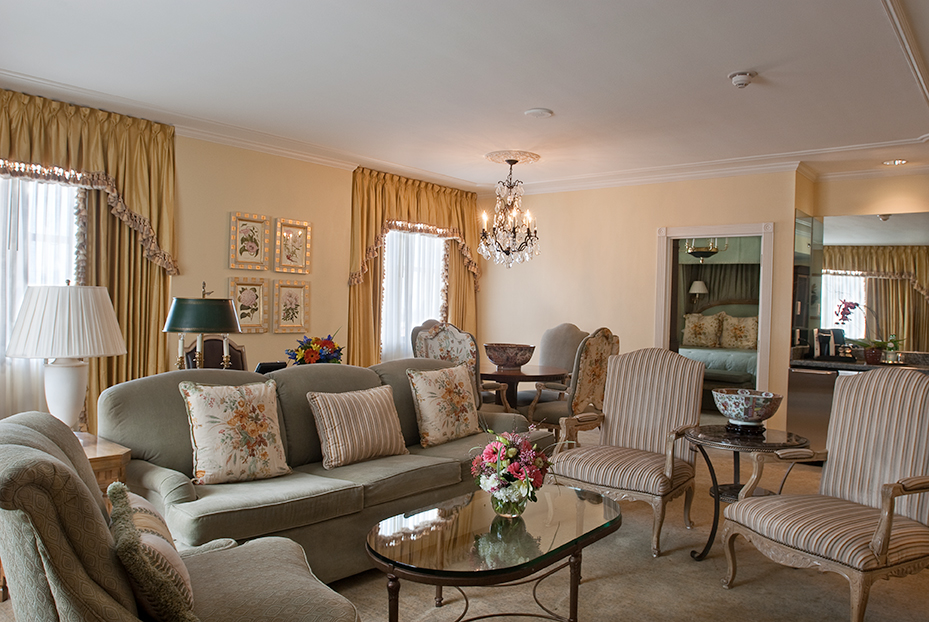 Tennessee Williams Suite
Tennessee Williams was a famous American playwright that featured Hotel Monteleone in his play, The Rose Tattoo. One of his most important works, A Streetcar Named Desire, was also set in New Orleans. Until Williams purchased a mansion in the French Quarter, he frequently stayed at Hotel Monteleone.
In honor of his literary genius and in support of literary education, The Tennessee Williams Literary Festival is held annually in New Orleans.
The Tennessee Williams suite offers a luxurious king bedroom, a granite bath and jacuzzi, a fantastic view of the French Quarter, and much more.
Ernest Hemingway Suite
Ernest Hemingway was a highly influential 20th-century American writer, Nobel Prize winner, and war hero. He stayed at Hotel Monteleone and mentioned the Carousel Bar & Lounge in his short story, The Night Before Battle, which takes place during the Spanish Civil War. So, it seemed fitting that the Hemingway Penthouse be located in the section of the hotel that once housed the Union troops.
The suite features dual balconies and offers both city and French Quarter views, and houses several beds in connecting rooms.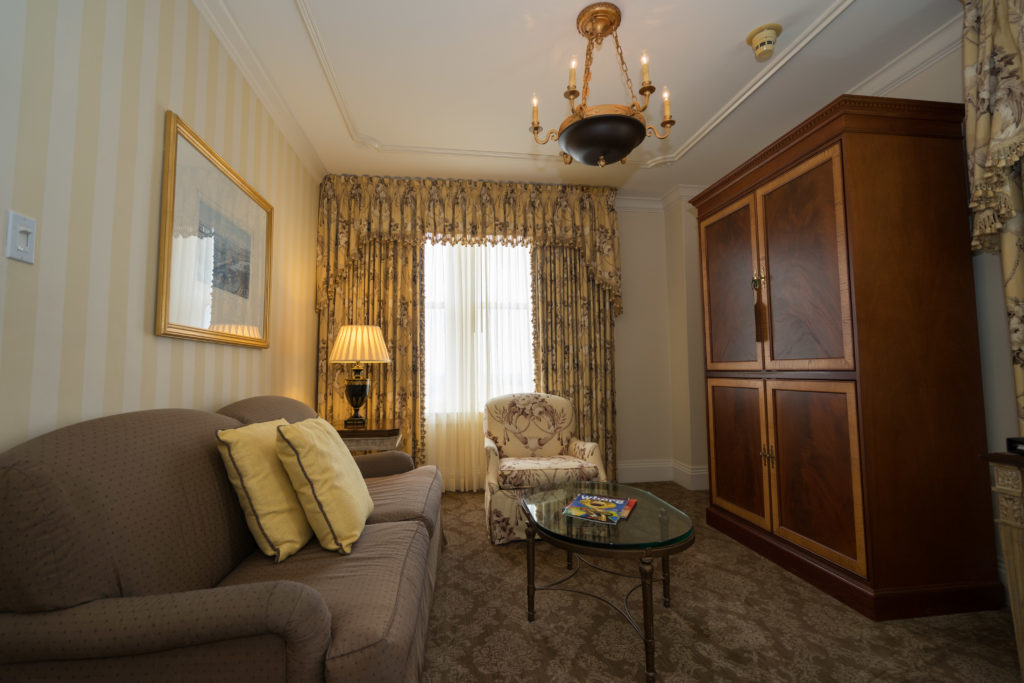 Eudora Welty Suite
Eudora Welty is a famous author from the American South. She won the Pulitzer Prize in 1973. She was also the first living author to have her work published by the Library of America. Hotel Monteleone's famous Carousel Bar & Lounge is featured in Welty's short story, The Purple Hat.
The Eudora Welty suite offers a king bedroom, a granite bathroom with a jacuzzi tub, and a roomy parlor with a panoramic view of the Mississippi River. Learn more about her suite here.
Take Part in Literary History at Hotel Monteleone
Did you know you can create your own fantastic story the next time you visit New Orleans? Stay at Hotel Monteleone, and become part of the rich history of the Crescent City! Book with us today.