From April through September, NOLA's' outdoor spaces are full of the sound of live music, delicious food, and fantastic artwork.
Just like the city's culture, New Orleans' festival season is a melting pot. There's something for everyone during this exciting time of year.
Read on to learn more!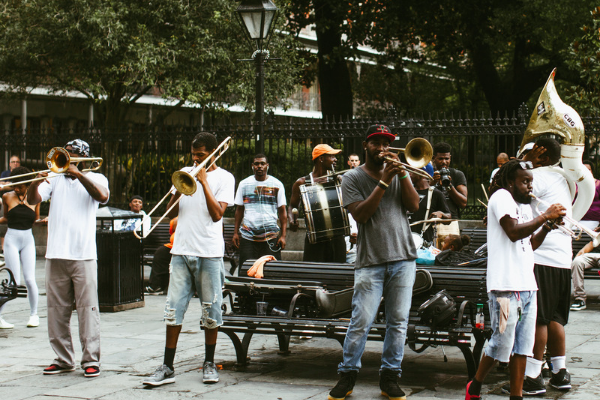 Music Lovers
New Orleans is the birthplace of jazz and a world-famous music city. So, it's only natural that some of the best music festivals on the planet take place here. Plus, these events are truly unique — you won't find festivals like these anywhere else: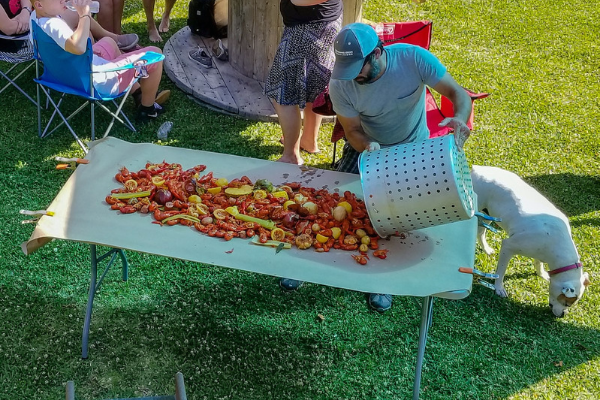 Photo by Bart Everson via Wikimedia Commons
Foodies
Po-boys, oysters, crawfish… If it's delicious, New Orleans probably has a festival dedicated to it.
Foodies will be delighted to try lots of local favorites during festival season:
Art Lovers
New Orleans is a city where people go to be inspired. Whether they call it home or just fell in love during a visit, iconic artists have always maintained exciting and complex relationships with the Crescent City,
NOLA's festival season features many large events where local, national, and international artists alike showcase their work for thousands of festival-goers. If a combination of gallery openings, streetside art, live music, great food, and beautiful weather sounds like a good time, these festivals are for you: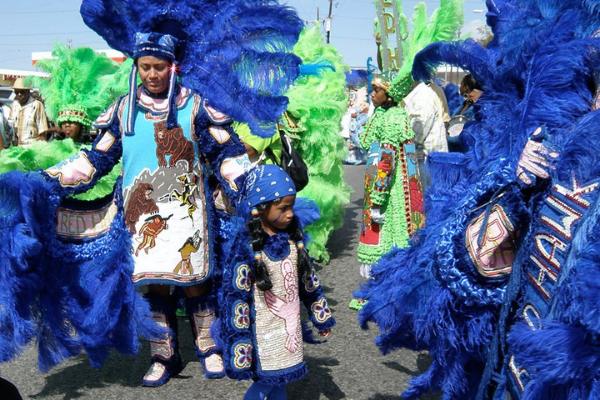 Photo by Karen Apricot via Wikimedia Commons
Culture Connoisseurs
If you get a thrill out of experiencing different ways of life, New Orleans is the place for you. NOLA's festival season honors our city's vibrant mix of people and traditions, featuring exciting celebrations of cultures from across the globe.
Below, you'll find a list of festivals for the "culture connoisseurs":
LGBTQ Visitors
The Crescent City has been named one of the most welcoming cities for the LGBTQ community in the nation, and our festival season features a few huge LGBTQ events: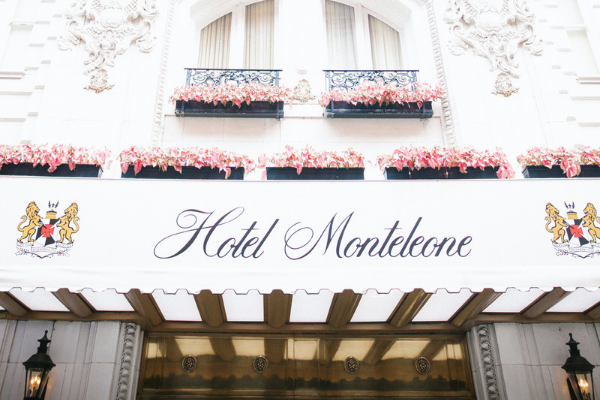 Hotel Monteleone Visitors
Hotel Monteleone is the perfect place to stay during the festival season. Our location in the heart of the French Quarter puts our guests in close proximity to dozens of the year's most exciting events.
We also are the official headquarters of the Tennessee Williams Literary Festival, a five-day event that brings over 130 authors, actors, and musicians to New Orleans in honor of the legendary Tennessee Williams. The festival takes place March 27 – 31, and tickets are on sale now for a jam-packed schedule of performances, workshops, and more!
Experience New Orleans Festival Life at the Hotel Monteleone!
Let us be your home away from home during the most exciting time of year in the Crescent City. Reserve a room with us today!