YES! A THOUSAND TIMES, YES!
Thinking about a dream wedding in the French Quarter? We have created a master list for getting married in New Orleans and the ultimate wedding weekend at Hotel Monteleone. Your guests will thank you for booking your wedding at Hotel Monteleone — from our prime location, history, and multiple amenities.
They said, "Yes." You said, "Yes." Honestly, it doesn't matter who said "Yes." The truth is, getting married to your best friend is what everyone deserves. If you've been lucky enough to find your special someone – that person who makes you laugh until you accidentally snort and gives you the courage to chase your dreams – then you've one of those magical relationships we all dream about.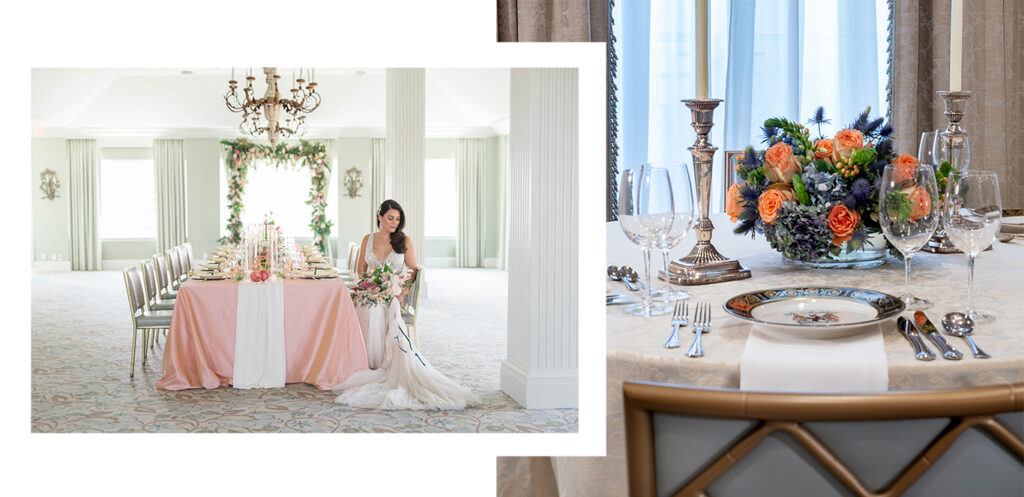 THE DAY BEFORE THE WEDDING, MAKE IT A SPA DAY.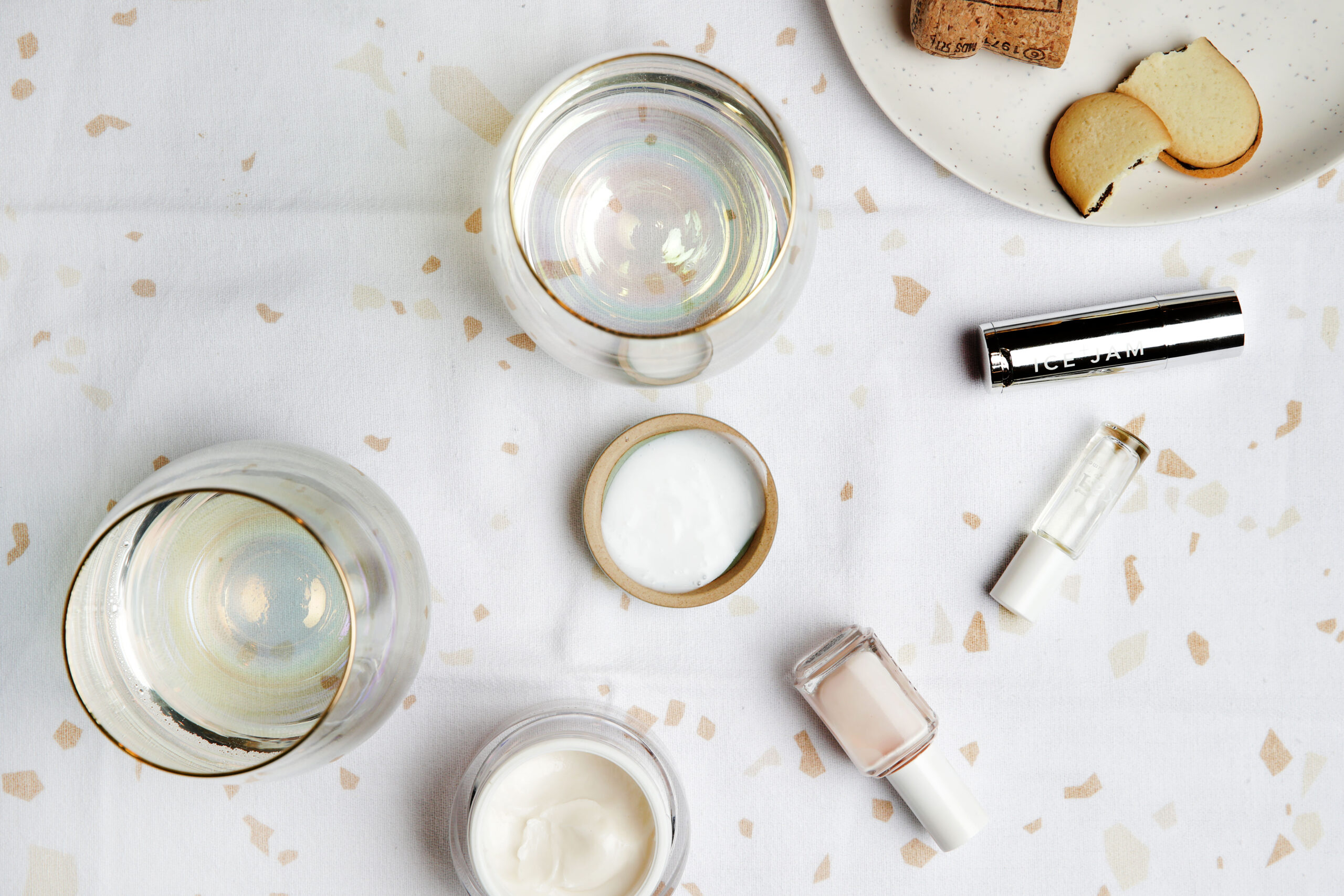 Treat yourself before the big day at Spa Aria.
Give your guests the New Orleans spa treatment. After all, if they traveled to get here, they're probably tired. Also, it's fun to get pampered once in a while. They have it covered from face, skin, body, hands & feet spa packages to make-up. If you are getting ready with your friends, get them a gift card to spend at the spa or rooftop bar, Acqua Bella, at the pool.
Located inside Hotel Monteleone, Spa Aria is one of the premier day spas in New Orleans. And if everyone in your party stays at the hotel, getting a massage or a mani-pedi couldn't be any closer. We recommend blocking the Iberville Tower for all your guests to relax in our newly renovated suites.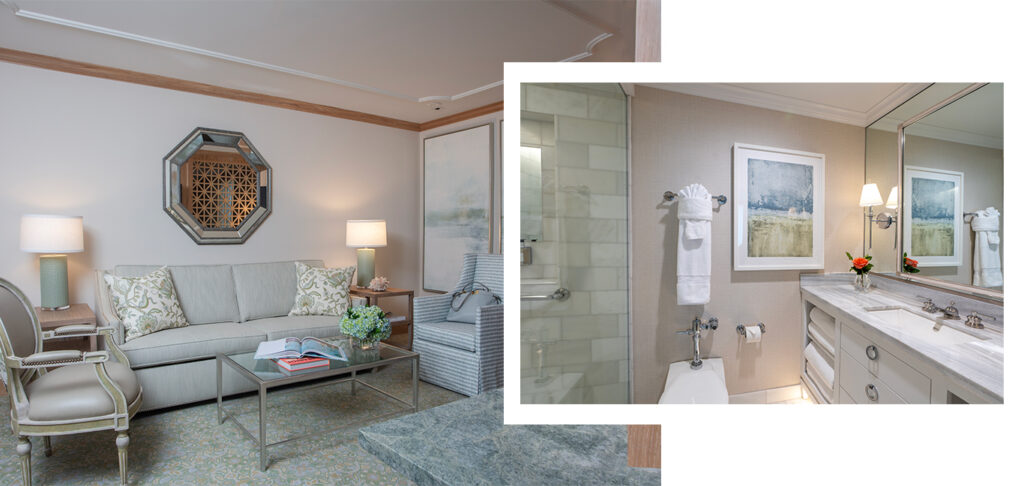 PLAN A COCKTAIL HOUR FOR ALL YOUR OUT-OF-TOWN GUESTS.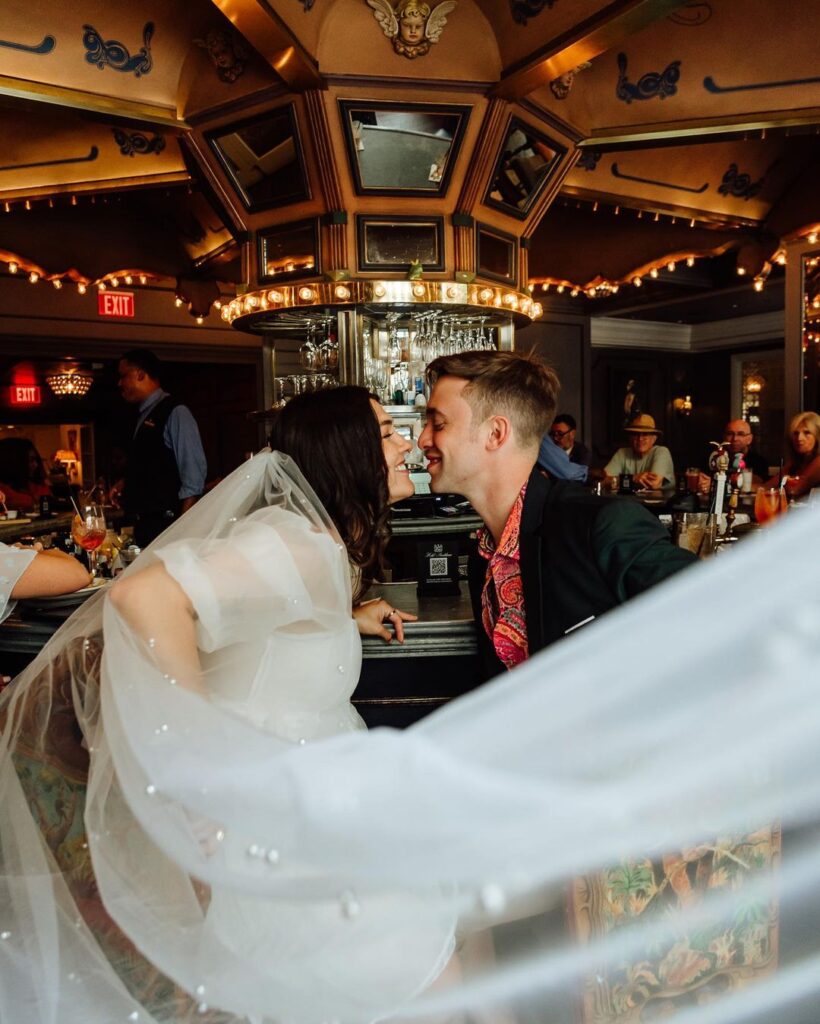 Greet your guests at one of the top 20 bars in the world at the Carousel Bar.
One of the best things about staying at Hotel Monteleone is that you can greet your guests at the famous Carousel Bar. This bar is an antique carousel turned into a rotating bar. It's fun. It's one-of-a-kind. And it's Instagram-worthy. It was also named one of the top 20 bars in the world by Vogue Living — from classic New Orleans cocktails and delicious bar bites.

MAKE YOUR REHEARSAL DINNER FEEL LIKE THE MAIN SHOW.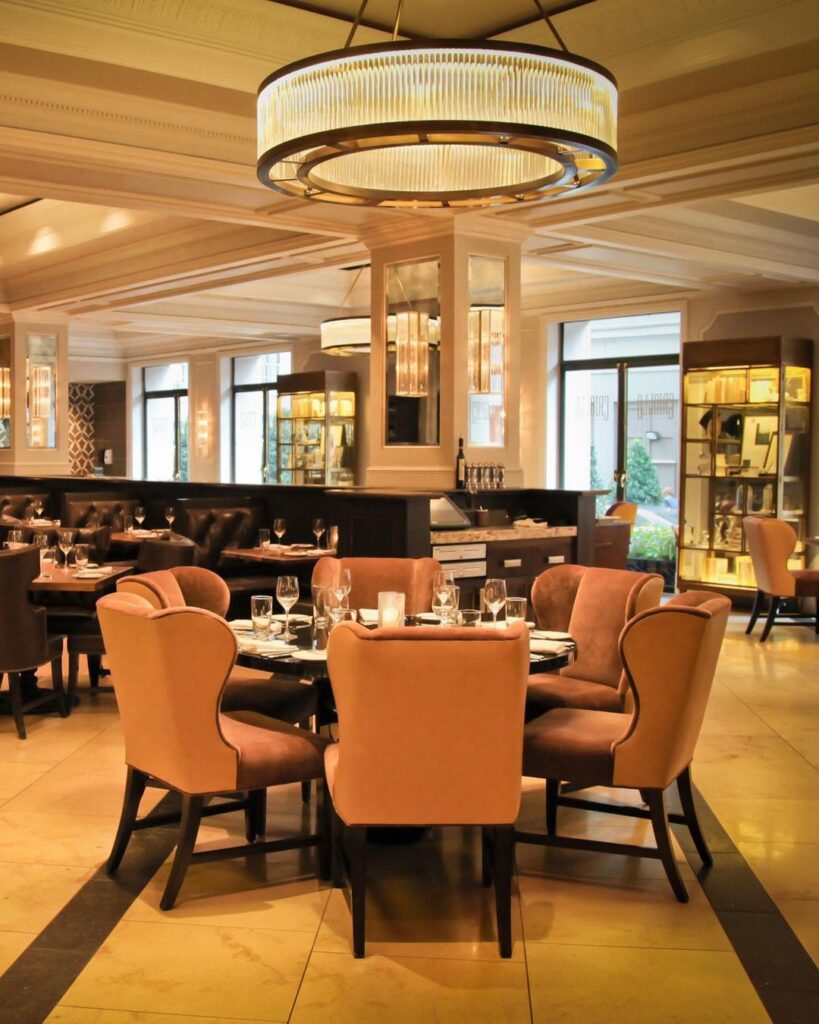 Option 1
Criollo Restaurant is the perfect place for all your night-before-the-wedding toasts.
This is one of the premier restaurants in New Orleans, and lucky for you, it's also located right in our hotel, making it super easy for your guests to freshen up after they arrive and make it to your rehearsal dinner without any stress or commute. The exquisite food and signature cocktails will wow your guests as much as your partner will wow you when you see them the next day.
Option 2
Have your rehearsal dinner in a romantic courtyard at Cafe Amelie if you crave an outdoor experience.
Imagine your rehearsal dinner taking place in a magical romantic courtyard. Cafe Amelie is a French New Orleans treasure nestled on Royal Street. The food is incredible, and the lush surroundings of plants and trees under twinkling lights make the entire experience breathtaking and mouthwatering.

GOING TO THE CHAPEL OR OUTDOORS?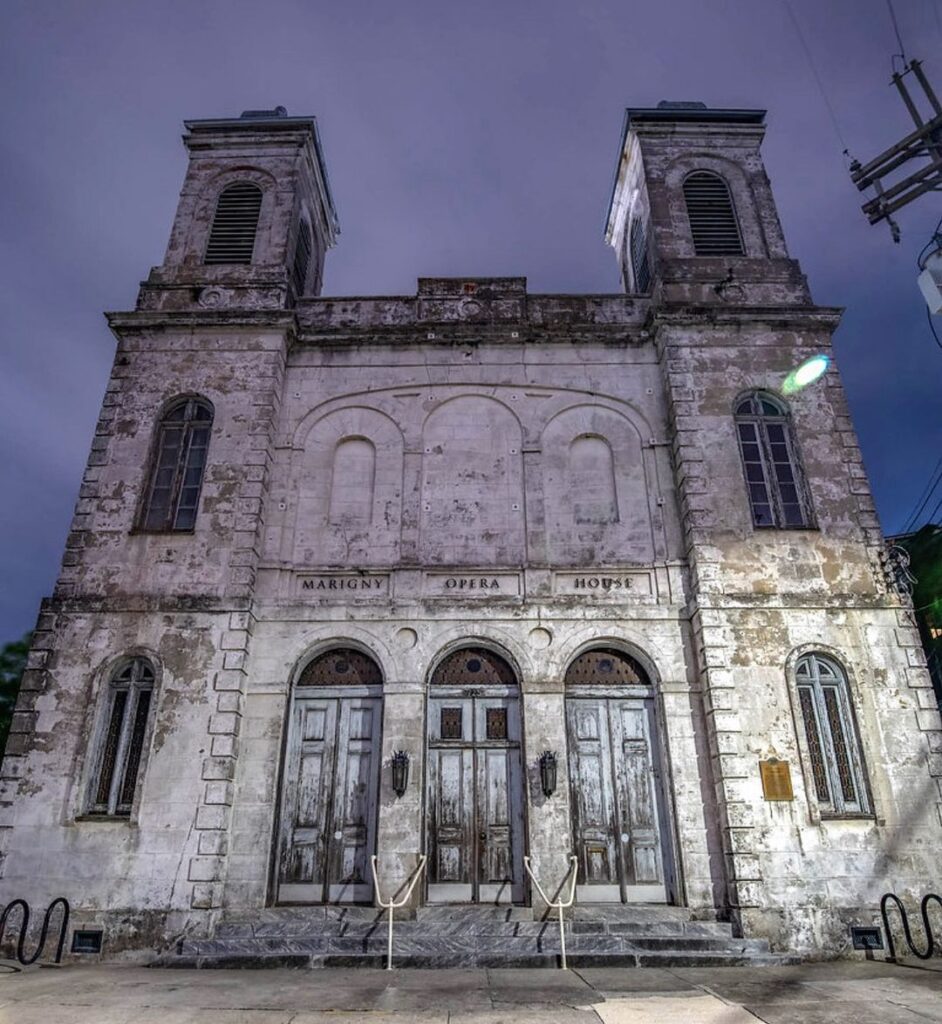 Here are a few gorgeous spaces to get married in or by — if you're looking for a church or an alternative option.
Option 1
Marigny Opera House hits every elegant note.
The Marigny Opera House was initially built as a church in 1848 and didn't officially become an opera house until 2011. Since then, this old church has become where several musicians have filmed music videos, ballets, operas, and even weddings.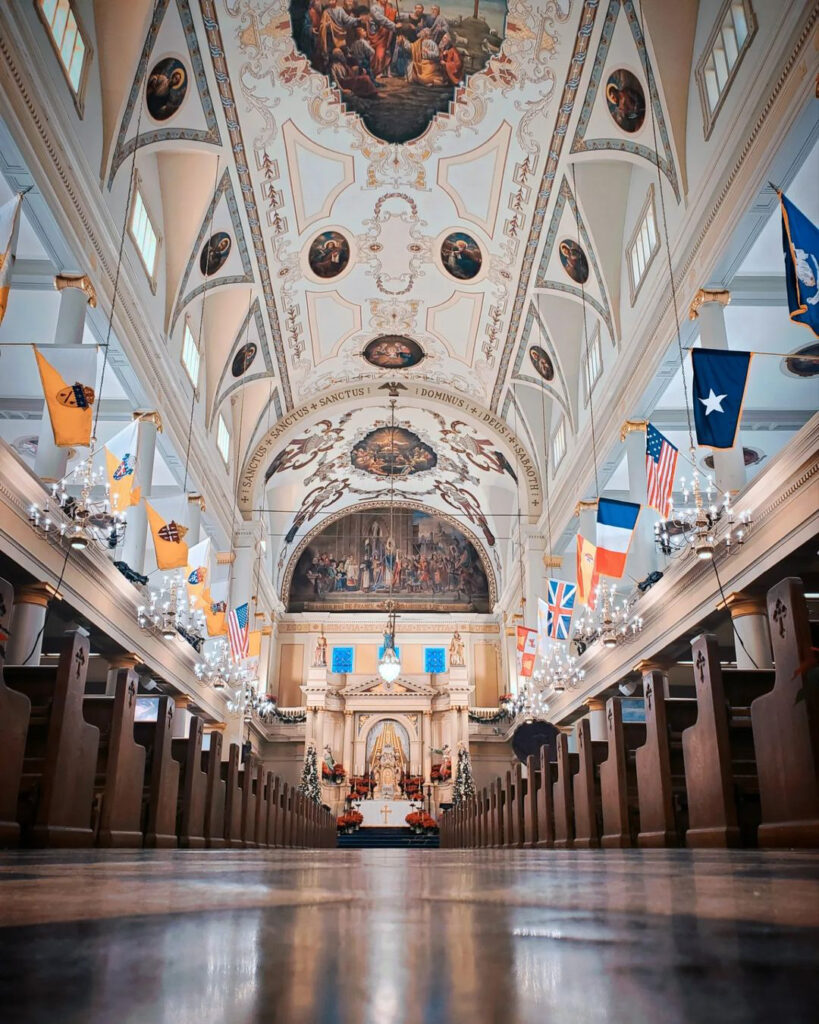 Option 2
Saint Louis Cathedral in Jackson Square is an epic place to say, "I do."
Churches have been on this incredible site since 1727. And since then, hundreds upon thousands of couples have pledged themselves to each other on this historic site. This impressive church is also located in the French Quarter and not too far from Hotel Monteleone, making it easy to have a second line from the church back to the hotel.
Option 3
Our Lady of Guadalupe has stood the test of time, just like your love will.
This church is the oldest surviving church in New Orleans. It was originally a church dedicated to laying to rest those who perished from Yellow Fever. Yet, since its sad beginnings, it has become a place of hope, love, resiliency, and faith for all those who live in New Orleans; for that reason, we believe it's a wonderful place to get married.
Option 4
The Tree of Life is the best spot for a wedding under the trees.
One of the other things New Orleans is famous for is our grand oak trees. Many of the Live Oaks are over 300 years old. One of the most famous trees to get married under is the Tree of Life in Audubon Park. If you're interested in getting married here, visit Elope Nola. Another great thing about getting married here is that you can get married at any time and on any day of the week. Then, take a streetcar down to Hotel Monteleone for your reception.

PARTY IN STYLE AND IN THE STREET.
After you say I do, wherever you do it, you'll want a place to celebrate your commitment to each other. And no one does it quite like Hotel Monteleone.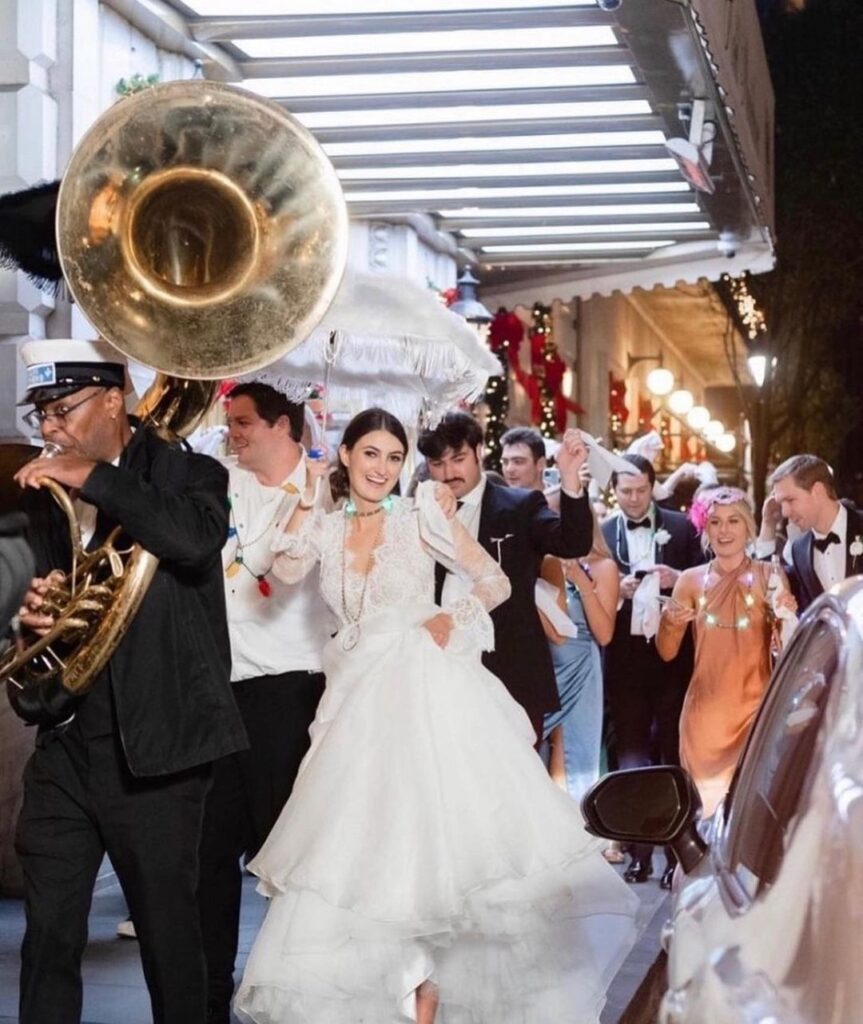 As the oldest privately-owned historic hotel in the country, Hotel Monteleone does receptions like no one else in the French Quarter. Seriously.
Your wedding reception at Hotel Monteleone makes it easy for guests to get to your reception after your "I do's," especially if you plan on getting married in one of the churches or parks nearby, such as Armstrong Park. Also, Hotel Monteleone makes it easy to second line from where your vows are spoken back to your reception. With the Carousel Bar right downstairs, you can take epic wedding photos on an antique carousel over 200 years old.

BRUNCH BEFORE YOUR GUESTS TRAVEL BACK HOME.

Even if you and your partner plan to leave right after the reception, it could be nice to host brunch with your guests the night so they can say goodbye to one another and remember your special night. Below is our recommendation for brunch.
Send them back home with a meal to remember at Criollo.
Brunch at Criollo is seriously an experience you can't miss. Everything is local and fresh. From their Blue Crab & Corn Beignets and caviar to Eggs Tchoupitoulas and Sugarcane Gulf Shrimp, your guests won't go home hungry. To top it off, Criollo's brunch comes with live Jazz entertainment and an unbeatable deal on a classic New Orleans cocktail with 75 cent French 75's.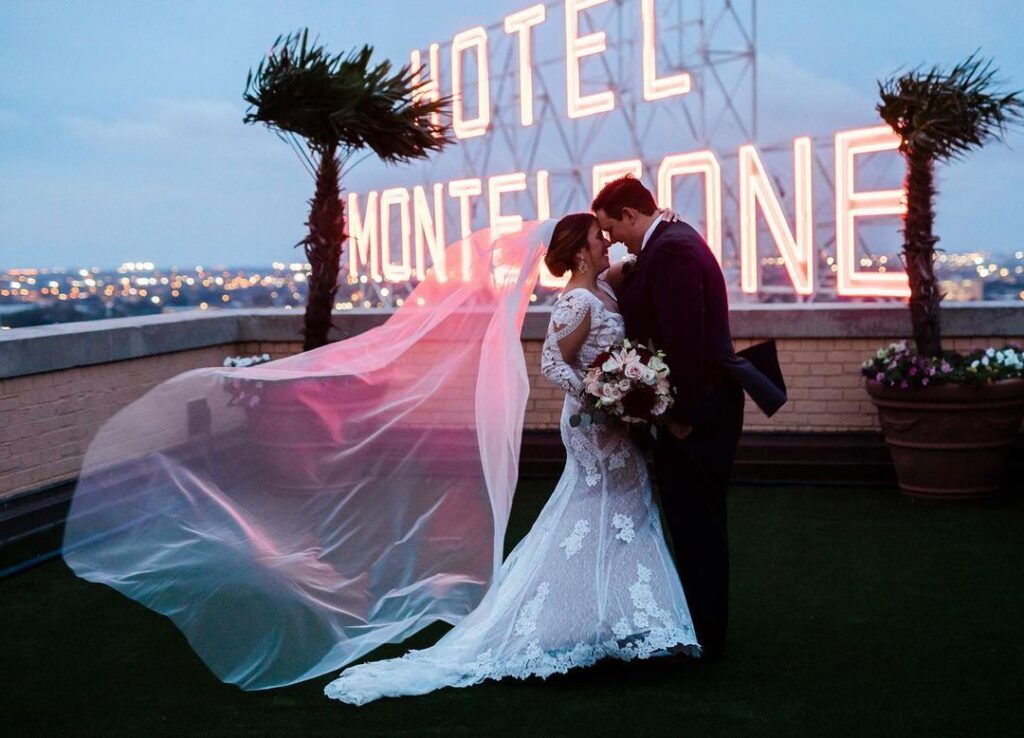 Alright! There you go! Your wedding weekend is all planned out. All you have to do is book with us, and we will handle the details!
So, from all of us at Hotel Monteleone, congrats! This is just the beginning, and we're so excited for you. Reach out any time if you'd like to discuss your wedding in more detail! We want your day to be as magical as when you say, "Yes."
LEARN MORE