Few things satisfy the palate more than a bowl of piping-hot, perfectly-spiced Creole gumbo. There's no better place to celebrate this dish than in Treme, one of the oldest neighborhoods in the United States. And what better experience than a festival filled with brass music to bring it all together? Treme Creole Gumbo Festival mixes up a satisfying good time on November 17 and 18, 2018.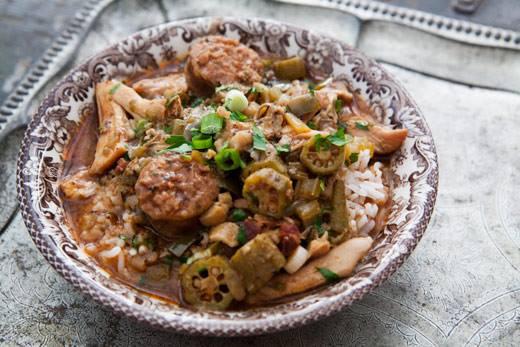 The festival is held in Congo Square and Louis Armstrong Park, in the neighborhood now widely known from the HBO hit series "Treme." Hosted by the New Orleans Jazz & Heritage Festival and Foundation, the Treme Creole Gumbo Fest is a celebration of all things that make New Orleans unique: its food, its music, its art, and its laid-back ambiance. The best part? Admission to this two-day New Orleans festival is free.
See what to eat, drink, and do below!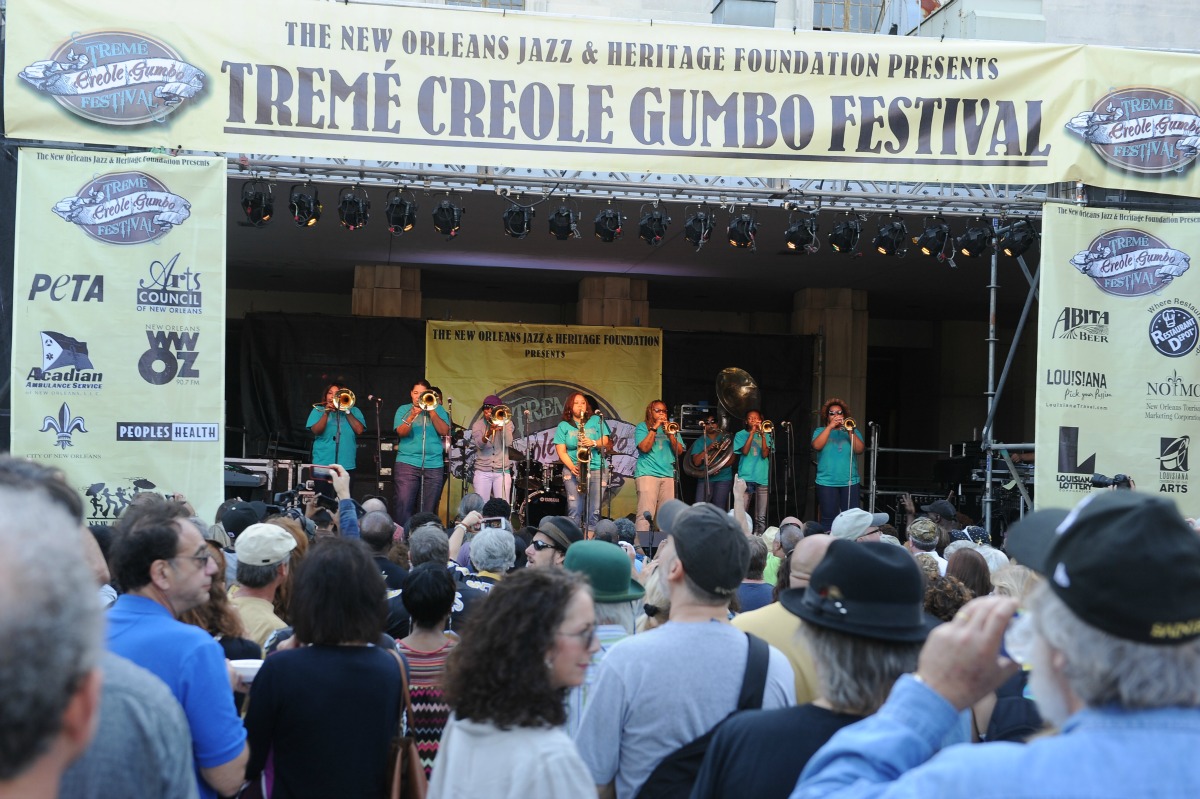 2018 Treme Creole Gumbo Festival
The Food
Creole Gumbo fest delights with some of the best gumbo in the region. Representing the cultural mix of New Orleans cuisine, gumbo is a type of soup that is a signature dish at many of the city's great restaurants, several of which always maintain a presence at the festival. The ingredients of gumbo vary from one cook to another, but basic elements usually include okra, chicken, sausage, shrimp, crab, crawfish, oysters, and other types of seafood and fish. It is traditionally served with white rice and should be at least mildly spicy.
Although the full menus aren't available yet, this year's fest includes a wide variety of gumbos to choose from: think Creole file gumbo (made with sassafras), seafood gumbo, dark roux chicken gumbo, and sausage gumbo. Other New Orleans favorites are on the menu as well, like po-boys, shrimp and grits, and sweet treats like bread pudding.
This year's festival will also feature four cooking demonstrations (two each day) from the following local gumbo experts:
Poppy Tooker, host of the "Louisiana Eats" radio program
Celebrity chef Kevin Belton
Chef Ericka Lassir of Diva Dawg
Chef Tia Moore Henry of Café Dauphine
The Music
Lots of great local acts take the stage at this fun fall fest. Check out the schedule below!
Saturday, Nov. 17: 
11:00 a.m. to 12:15 p.m.  Treme Brass Band
12:30 p.m. to 2:00 p.m.    James Andrews
2:00 p.m. to 2:30 p.m.      Cooking Demonstration: with Ericka Lassair of Diva Dawg
2:30 p.m. to 4:00 p.m.      Corey Henry & the Treme Funktet
4:00 p.m. to 4:30 p.m.      Cooking Demonstration: Gumbo Z'herbes with celebrity chef Kevin Belton
4:30 p.m. to 6:00 p.m.      Shamarr Allen
6:15 p.m. to 7:30 p.m.      Ashlin Parker's Trumpet Mafia
Sunday, Nov. 18: 
11:00 a.m. to 12:15 p.m.  Louisiana Philharmonic Orchestra
12:30 p.m. to 2:00 p.m.    Free Agents Brass Band
2:00 p.m. to 2:30 p.m.      Cooking Demonstration: Cajun Seafood Gumbo, with Tia Moore Henry of Café Dauphine
2:30 p.m. to 4:00 p.m.      Pinettes Brass Band
4:00 p.m. to 4:30 p.m.     Cooking Demonstration: Okra Seafood Gumbo with Poppy Tooker of Louisiana Eats
4:30 p.m. to 6:00 p.m.     Hot 8 Brass Band
6:15 p.m. to 7:30 p.m.     Rebirth Brass Band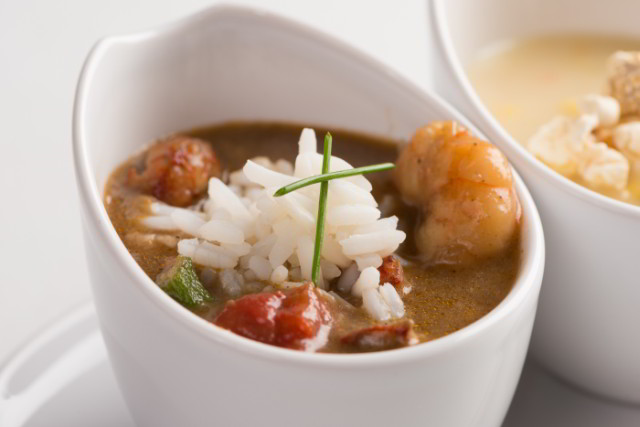 Getting There
One of the perks of staying in the Hotel Monteleone is the proximity to many New Orleans iconic destinations. Louis Armstrong Park is one of those places that's just an easy 15-minute stroll away!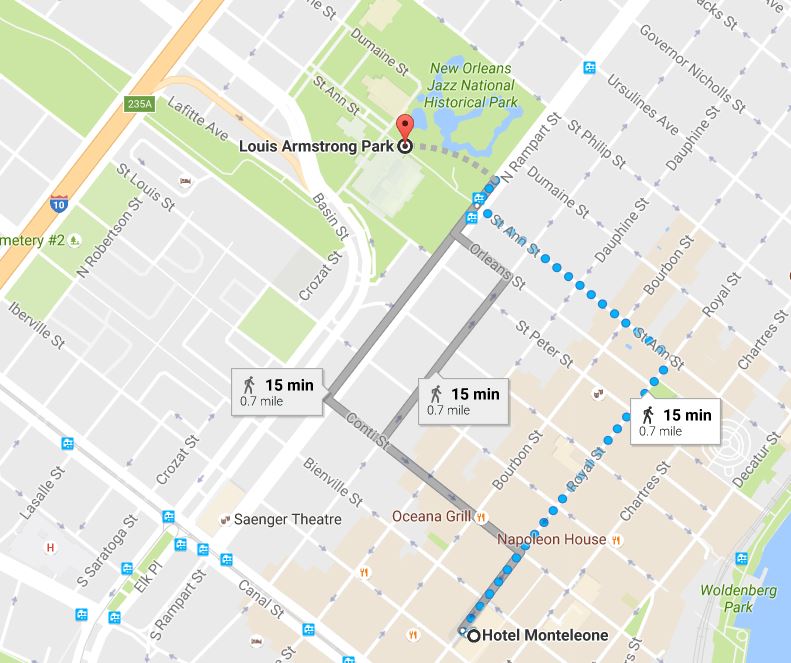 Exploring the Quarter on a November weekend is an unforgettable experience, and thanks to our location, it's sure to be stress-free. Booking a stay in our French Quarter hotel means you're just steps away from an infinite amount of New Orleans adventures!